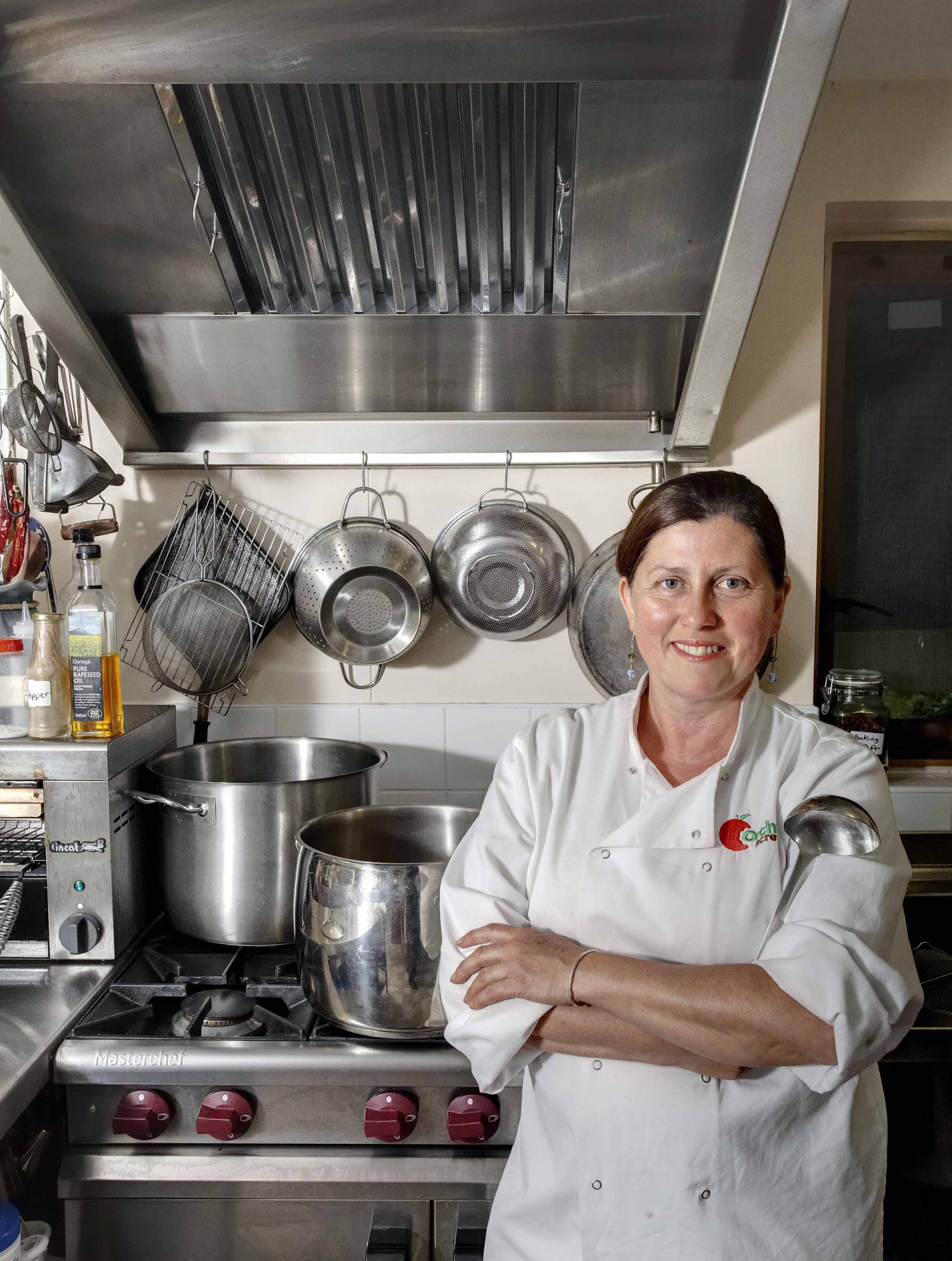 Orchard Acre Farm is one of the Best Food Initiatives in Ireland
Orchard Acre Farm has been selected as one of the best three food business initiatives in Ireland by the Irish Responsible Tourism Awards; announced yesterday 4th March 2015 (http://icrt.ie/awards)

The panel of 8 judges were looking for food producers who could demonstrate a holistic approach to food tourism, food production and ingredients; including local sourcing and employment. The Small farm run owned and managed by Teresa O'Hare clearly met their strict Responsible Tourism criteria.
The judges for the Sustainable Tourism Awards recognised that the Irvinestown based eco farm is passionate and committed to using local food; supporting local employment and has an outstandingly clear commitment to supporting the local economy by producing its own foods, purchasing from local suppliers when it serves quality rustic foods to visiting groups and at private functions in it lovely Eco Barn.

The judges were impressed by the way farm proprietor Teresa O'Hare indicates where ingredients such as meat and dairy products are sourced on the menus used at all events and private functions in the Eco Barn. They particularly noted the farms high performance in recycling, energy conservation and improvements to local biodiversity. They noted that the farm had clear environmental, economic and social benefits to the local community.

In addition the farm was noted for providing easy disability access in the Eco barn where the cookery classes take place and throughout much of the kitchen gardens. The final awards ceremony takes place March 11th in Dublin immediately after the International conference on Sustainable Tourism
Teresa O'Hare Farm Owner said,
"I am so pleased to have received recognition on an All-Ireland basis for the ecological way we have designed our farm facilities. I am encouraged that the judging panel understands the high quality experience farm visitors receive on our food courses and events. My family is proud of the way our small farm business contributes to the local community, economically, socially and environmentally. "